Fair "From Lun to Fortica"
Every year, traditionally at the end of July, the Island Products Fair "From Lun to the Fortica" is held in Vlasici. The fair is attended by numerous manufacturers from the island of Pag (family farms, cheese dairies, associations, companies ...) whose products such as Pag cheese, lamb meat, Pag salt, honey, oils can be tasted and where various items like Pag lace, jewelry, essential oils, spices, natural cosmetics can be bought as a gift or a souvenir reminding you of your holidays in Vlasici and of the island of Pag.
Pag Carnival
The Carnival is the most persistent part of the Pag tradition. It used to be held only in winter for local residents but from 1959 on it is also held in the summer, the last weekend in July, which is a great attraction for tourists. Pag winter carnival has been organized since the end of the 19th century. The most important carnival days begin with the famous Pag wheel dance and a range of traditional customs for which Pag Carnival is certainly one of the most beautiful.
Pag Culture Summer
The "Pag Culture Summer" is a culture festival organized by the Culture Centre of Pag with diverse folklore program of the Island of Pag such as theater performances, exhibitions, concerts, creative workshops and folklore nights. Also, as part of the Pag Culture Summer is held Pag Art Festival.
Zrće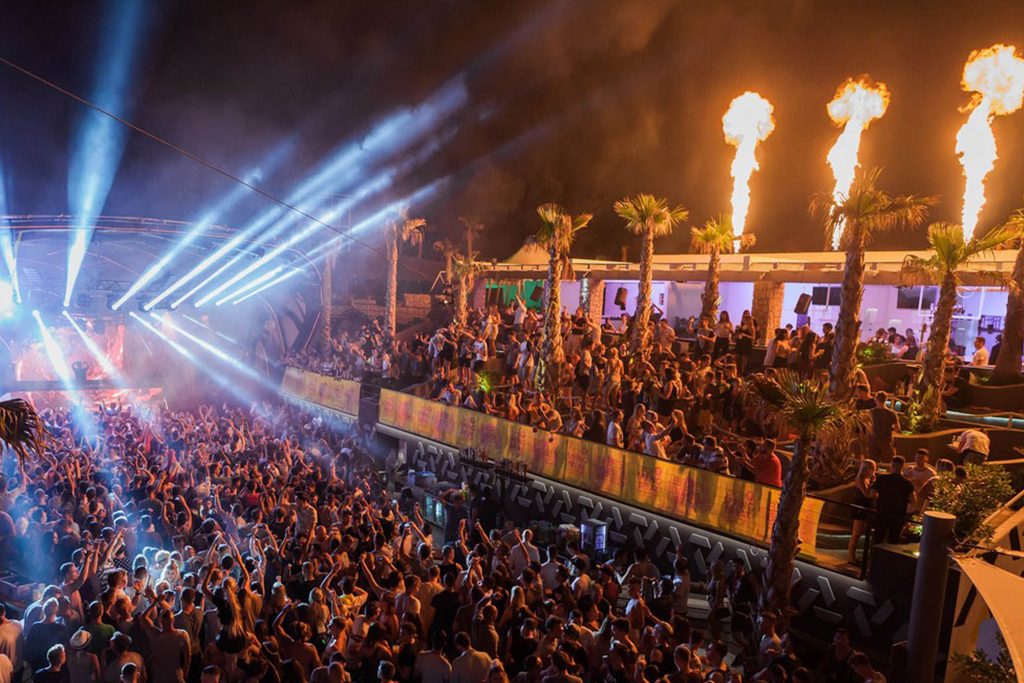 Known as the "Croatian Ibiza", the Zrće Beach on Pag is a place where all summer, 24 hours a day, the parties take place hosting the most famous DJ's. The biggest clubs on Zrće Beach are Aquarius, Noa and Papaya but they are not the only arranged along the beach. Parties on Zrće Beach never end. If you want a good dance, Zrće is the right place for you and the fun is guaranteed at the after beach party or during a night out.